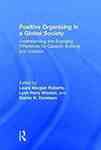 Chapter Title
The Two Faces of Ubuntu : An Inclusive Positive or Exclusive Parochial Leadership Perspective?
Full Title
Positive organizing in a global society : understanding and engaging differences for capacity building & inclusion
Editor(s)
Laura Morgan Roberts, Lynn Perry Wooten, Martin N Davidson
Abstract
In this chapter, we explore Ubuntu, a philosophical thought system conceived in sub-Saharan Africa, where it influences work practices as well as community life. Ubuntu is a positive, inclusive, and relational-enabling cultural construct that has a favorable, generative impact on how organizations are managed. Although it can devolve into an exclusive parochial practice, Ubuntu can be practiced in an inclusive non-exclusionary manner that optimizes its enabling potential, as this chapter will demonstrate.
Department
Leadership, Management & Business
Publisher
Taylor & Francis
Document Type
Book Chapter
Recommended Citation
Booysen, L. A. (2016). The Two Faces of Ubuntu : An Inclusive Positive or Exclusive Parochial Leadership Perspective?. Positive organizing in a global society : understanding and engaging differences for capacity building & inclusion. https://aura.antioch.edu/facchapters/15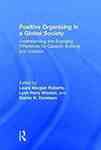 COinS