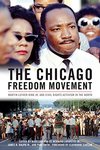 Title
The Chicago Freedom Movement : Martin Luther King Jr. and Civil Rights Activism in the North
Description
Six months after the Selma to Montgomery marches and just weeks after the passage of the Voting Rights Act of 1965, a group from Martin Luther King Jr.'s staff arrived in Chicago, eager to apply his nonviolent approach to social change in a northern city. Once there, King's Southern Christian Leadership Conference (SCLC) joined the locally based Coordinating Council of Community Organizations (CCCO) to form the Chicago Freedom Movement. The open housing demonstrations they organized eventually resulted in a controversial agreement with Mayor Richard J. Daley and other city leaders, the fallout of which has historically led some to conclude that the movement was largely ineffective.
In this important volume, an eminent team of scholars and activists offer an alternative assessment of the Chicago Freedom Movement's impact on race relations and social justice, both in the city and across the nation. Building upon recent works, the contributors reexamine the movement and illuminate its lasting contributions in order to challenge conventional perceptions that have underestimated its impressive legacy.
Publisher
University Press of Kentucky
Keywords
civil rights; African American; Martin Luther King, Jr.
Disciplines
African American Studies | Civic and Community Engagement | Politics and Social Change | Race and Ethnicity
Recommended Citation
Finley, M. L., LaFayette, B., Ralph, J. R., & Smith, P. (2015). The Chicago Freedom Movement : Martin Luther King Jr. and Civil Rights Activism in the North. https://aura.antioch.edu/facbooks/22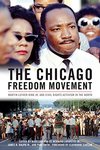 COinS